Former Alum Rock Union Elementary School District music teacher arrested for sexual abuse has history of complaints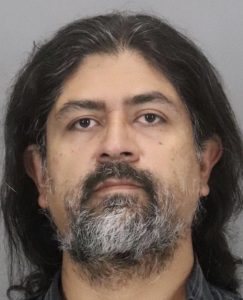 Israel Santiago, Former Alum Rock Union Elementary School District music teacher
Bay Area public radio and television provider KQED reports that Israel Santiago, a former Alum Rock Union Elementary School District music teacher arrested for allegedly sexually abusing students last year, has a history of complaints dating back nearly a decade. Santiago is suspected of sexually abusing at least 10 students beginning in 2021 at Adelante Dual Language Academy. Arrested in November 2022 on 12 charges of sexual abuse, Santiago is accused of multiple counts of molestation and lewd acts on a child by force.
A decade of allegations
According to records students at two schools in the district, Painter Elementary and Sheppard Middle School, reported inappropriate behavior by Santiago to school officials from 2012 through 2014. According to one student, Santiago put his hand on her back and rubbed her while giving her praise. Another said Santiago hugged her on multiple occasions and repeatedly asked for hugs from her.
In 2012, school officials instructed Santiago to not touch students, particularly female students. Unfortunately, his behavior allegedly continued. In 2014, a father filed a written complaint stating that Santiago sexually harassed his daughter. 
Pattern of inappropriate behavior
The school's subsequent investigation included interviews with 15 students. The female students interviewed reported an overall feeling of discomfort or insecurity in Santiago's band class. Seven of the nine female students said they were not comfortable in class with Santiago. One said Santiago  inappropriately touched her on multiple occasions. Another two said Santiago walked in on them during a dress fitting.
Despite the 2014 investigation documenting multiple complaints of Santiago inappropriately touching students after repeated warnings, no charges were filed. The school district did not fire Santiago. Instead, the district determined Santiago would be issued a letter of reprimand and transferred to another school in the district. This is how Santiago began teaching at Adelante beginning in 2015.
Holding predators accountable
It is possible that the school district's decision to transfer Santiago only emboldened his behavior towards female students. Police arrested Santiago in 2022 following his continued abuse of students under his care. While he remains in custody, the true scope of his abuse remains undetermined. Santiago was provided near daily contact with students for 10 years before his arrest. During this time, he may have had inappropriate contact with more students than have decided to come forward.
The decisions made by school district officials, despite known issues with Santiago, exposed hundreds of students to someone with a history of inappropriate behavior with children. Our goal is to provide our clients with the tools they need to move forward with their lives. The trauma informed team at Estey & Bomberger is here to support our clients at every step of their journey towards justice.
Achieve justice
If you or a loved one is a survivor of former Alum Rock Union Elementary School District music teacher, Israel Santiago, we can help. Our compassionate lawyers have a perfect record holding sexual predators and the institutions that harbor them accountable for their actions. Our results illustrate the success we are able to achieve on behalf of our clients.
So that everyone can receive the world class legal counsel they deserve, we offer confidential and free case evaluations. This allows you to ask any question you have regarding your potential claim so that you can make an informed decision before moving forward. No need to worry about if you can afford our services, since we never charge a fee unless we win your case.
To learn more, or to schedule a free and confidential consultation with one of our caring sexual abuse lawyers, contact us today!