Children placed in foster care have often been exposed to a wide variety of traumatic events prior to placement, including, violent crime, domestic violence, substance abuse, and extreme neglect. Sometimes children are taken into care because of dysfunctional birth parents, and repeated efforts to reunite with families fail.  Although most foster parents are responsible, caring individuals, there are unfortunately rare cases where foster parents neglect, abuse, or exploit children in their homes. Overwhelmed, children being abused in foster care may already be fragile and unable to speak up against their abuse or to a trusted adult. The NACAC (North American Council on Adoptable Children) states that "some child welfare researchers estimate that as many as 80 percent of children in foster care have experienced sexual abuse of some kind." If you or your loved one has suffered this kind of abuse, our foster care sexual abuse lawyers may be able to help.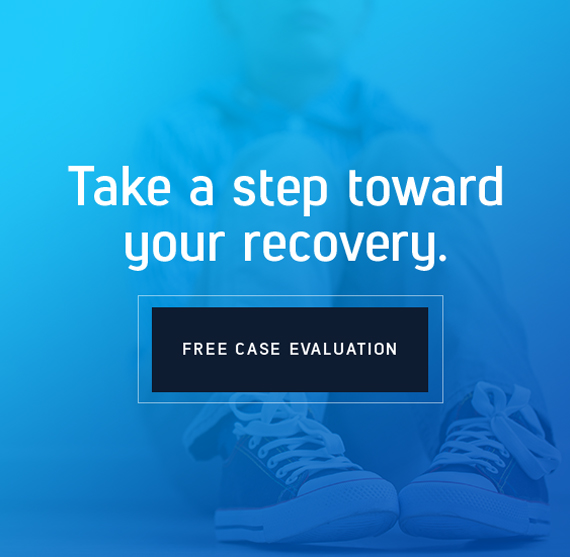 Foster Care Molestation Attorneys
Some of the most vulnerable children in this country are placed in the foster care system when their biological or adoptive parents, nor other family members, can no longer provide adequate care. Typically, these children are placed by the government, the courts, or a social services agency into a ward, group home, or private home of a state-certified caregiver referred to as a "foster parent." According to the National Foster Parent Association, there are more than 400,000 children in the foster care system in the United States.
Many children suffer sexual abuse prior to being placed in the foster care system. Sadly, this inexcusable and horrific abuse sometimes continues once children are placed into foster homes. Children in foster care are often the victims of sexual abuse in their foster homes, and research suggests that foster children are highly likely to suffer from Post-Traumatic Stress Disorder (or "PTSD") as a result. They may also be sexually abused or molested by other adults due to negligent supervision by their foster parents.
If you or someone you  know was the victim of sexual abuse while living in a foster home, the seasoned foster care molestation attorneys at Estey & Bomberger may be able to help. We represent survivors of sexual abuse in lawsuits against the institutions where they were abused (including foster homes and foster family agencies), as well as the government agencies responsible for overseeing the foster care system.
Sexual Abuse in the California Foster Care System
In 1986, California took steps to privatize portions of its foster care system. Lawmakers decided to delegate certain responsibilities that were once in the purview of state-run social services agencies to licensed non-profit organizations known as Foster Family Agencies. By statute, a Foster Family Agency (or "FFA") may engage in any or all of the following activities: recruiting, certifying, and training foster parents, providing professional support to foster parents, and finding homes or other temporary or permanent placements for children who require more intensive care.
Today, more than $400 million is spent each year on California's private foster care network. The private foster care system, which was supposed to be more safe than the state-run foster care system, has now become extremely dangerous for foster children. A shocking exposé by the Los Angeles Times revealed tragic truths about the private foster care system in California:
California has granted at least 5,300 "waivers" that allow people convicted of crimes to become foster parents supervised by a Foster Family Agency.
Though the $748 monthly stipend foster parents receive to care for foster children is not intended to serve as income, for many foster parents operating foster homes, this represents their only source of income. Sometimes, foster parents exploit the foster care system as a money-making venture.
From 2008 to 2011, there were more than 1,147,00 formal complaints of abuse lodged against foster parents and foster care agencies in California.
Children living in homes run by private agencies were approximately 33% more likely to be the victims of serious physical, emotional, or sexual abuse than children in state-supervised foster family homes.
What are Some Recent Cases of Sexual Abuse in Foster Care?
Tragically, we see the headlines way too often, where "the system" fails our children, and a foster parent (or multiple caregivers) is arrested on sexual abuse charges:
How We Can Help | Foster Care Molestation Lawyers
In 2010, our foster care sexual abuse attorneys were involved in what is believed to be the largest single-plaintiff foster care abuse verdict in California. In Doe v. Giaretto, we represented a young man who suffered unthinkable abuse at the hands of his foster father.  John Doe, the plaintiff in the case, was repeatedly sexually assaulted by his foster father for several years in the late 1990's. The plaintiff was only 11 years old when he first came under the care of his foster father in 1995. On behalf of the the plaintiff, Estey Bomberger sued Eastfield Ming Quong, Inc., which was doing business as EMQ Children and Family Services; Daybreak Childcare Network Inc.; Giaretto Institute, a private foster family agency, and the perpetrator. EMQ and Daybreak reached settlements prior to trial. The $30 million verdict handed down by a Santa Clara County, CA jury in August, 2010 (Case No. 106CV070642). Jurors found Giaretto Institute 75% responsible for the injuries the plaintiff suffered, and the perpetrator 25% responsible. Giaretto was liable for $22.5 million.
Our Foster Care Sexual Abuse Lawyers Hold the Responsible Parties Accountable
Legal help is available for victims of sexual abuse in the foster care system. At Estey Bomberger, our foster care sexual abuse attorneys are very familiar with the court system, the laws concerning sex crimes and government filing requirements for civil cases. If you would like more information about your legal rights, contact us today for a free consultation! (800) 925-0723