ALLEGED FLORIDA CHILD MOLESTER MIGHT WALK FROM CHARGES BECAUSE HIS ACCUSER IS A FOUR-YEAR-OLD GIRL.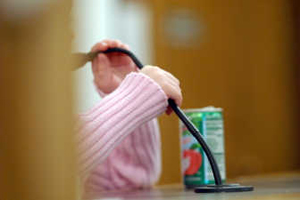 April 15, 2014
Summary: A former teacher was arrested last week for allegedly sexually molesting a four-year-old girl.  The story is compelling, but the accusations stem entirely from the girl's testimony which can make this case difficult to stand up in court.  This means a possible child molester could walk away clean from the charges.  The Legacy Academy invests significantly into technology to protect their kids, but failed to invest in minimum requirements for applicants.
The slogan for Legacy Academy in Lake Mary, Florida is "the perfect beginning for your little legacy."  Regretfully, that statement can no longer be true with last week's arrest of Shane Rubin, a former teacher of theirs who is accused of repeatedly sexually molesting a four-year-old girl on the premises.   All occurrences of child sexual abuse are egregious, but Rubin's alleged crimes are particularly heinous.  His alleged abuse includes inappropriate contact with the girl during nap times, asking the girl repeatedly to touch his private parts, and asking the girl to pull down her underwear; when the girl said no, he offered candy.  Later, he told her she was a "good girl." It's also worth noting that surveillance cameras in the classroom show that Rubin was the only teacher present during the nap time in question.
The problem with prosecuting this man is that the testimony is solely from this four-year-old victim, with little evidence available to corroborate her story.    A legal analyst from that local area assesses that the girl's statements are compelling, but could have a hard time holding up in court because of her age.  It would be a travesty to every single parent that sends their kids to Legacy Academies and to every victim of child sexual abuse if this man is let off by that one fact, especially when research suggests that most allegations of sexual abuse made by children are true.
Regardless of the verdict in this case, the Legacy Academy walks away from this case with a black eye, and a huge chunk of their credibility taken away.   In fact, the first goal mentioned in their Safety Features is to provide a safe environment for children, and to give parents a sense of security while their children are in the academy's care.  Since news broke of Rubin's arrest, several parents have rightfully reassessed sending their kids back to the Legacy Academy, including one parent stating that she "was very, utterly upset about this right now.  I can't say anymore."  Another parent chimed in: "You have to do what's right.  You don't want to jump the gun, but we might have to look for a different school."  It's hard to blame them when an alleged child molester had such easy access to their children.
These quotes don't inspire confidence in, or describe an institution who is fully committed to the safety of their children, despite the resources the Legacy Academy dedicates to just that.  Surveillance cameras, magnetic locks, and adequate fencing, and still couldn't keep Legacy Academy kids safe in this case, so it begs the question: what else are they doing to protect their children?  Clearly, technology alone did not prevent this from happening.   Curious, we reviewed the job application form provided on their website to see their requirements.  At no point on the application does it subject applicants to a background check.  Further, there is no requirement for fingerprint cards.  There is a section for references, but it's easy to question whether the Legacy Academy takes these references seriously, judging from their lack of other requirements; of which, include an actual teaching certificate or college degree.  Is it any wonder that without stringent qualifications for the teachers, that something like this was bound to happen?
Sources:
Teacher arrested on charges of molesting 4-year-old at Lake Mary day care
Legacy Academy – Lake Mary: Homepage
American Academy of Child & Adolescent Psychiatry – Responding to Child Sexual Abuse