CHRISTIAN COLLEGE SUPPORTS SEXUAL ABUSE BY BLAMING THE VICTIM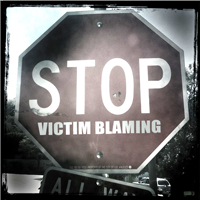 April 15, 2014
Summary: Patrick Henry College, commonly referred to as 'God's Harvard,' has been accused of systematically failing female students who've fallen victims of sexual assault at the college by repeatedly brushing off reports of sexual assault, and in some cases blaming the victim – especially females.  The college is one of four private colleges in the nation that receives no government funding, therefore is not required to comply with the Clery Act, Title IX, or the Campus Sexual Violence Elimination Act, each of which assists victims of sexual assault in holding schools accountable.
"I honestly can't even imagine how different things would be if I had been supported at that institution instead of silenced and ostracized."  This comment from Claire Spear, one of several alleged victims of sexual assault at the Patrick Henry College, is a harrowing reminder that there are still religious institutions that are more concerned with skewed ideology than protecting their progeny, or in this case students.  As a brief overview, Patrick Henry College is a relatively new university, founded in 2000, that was established on the grounds that homeschooled Christians could have a safe and controlled "courtship culture" to ease into relationships that required males to ask female's fathers to court them, with marriage in mind.  The school is fashioned like an Ivy League school with an eye on influencing pro-Conservative groups in our nation's capital.
Well, the college drew national attention this week after an investigative article by magazine The New Republic detailed allegations that the college administration brushed aside reports of sexual assault from several former students.  But how?!  This place sounds so wholesome and good for prospective students; a controlled and safe environment for them to be better Christians, and meet their future spouse with the likelihood of a well-placed job in the government after graduating?  It sounds too good to be true.  The school's ideology might have had a little bit to do with this:
– The responsibility for self-policing this courtship policy falls heavily on the woman.  They are told to protect their purity and to never tempt the men, while men's "urges" are unilaterally accepted as normal, while women's bodies are considered "supernaturally perverse and corrupting."
– The college promotes a culture that the woman's highest calling in life is to be a submissive wife, and might set the school's foundation for blaming the victim.  In fact, they use SCRIPTURE to drive the point home…in Ephesians 5:22, it states that women are required to submit to their husbands, comparing the man of the house to Christ as head of church.  Naturally, this lessens men's social responsibility.
Let's apply this to the specific case.  Claire had reportedly got a ride from a fellow male student to drink (against the college's rules) at a nearby lake.  While returning her back to the college, the man (a fellow Christian, and engaged to marry none the less) pulled over and began grinding on her.  When Claire escaped from the car and returned to the campus, she was found lying in the grass by security guards after the 1AM curfew, repeating that she had been violated.  When she reported it to Sandra Corbitt, the Dean of Student Life, the Dean seemed far more concerned with her underage drinking than the allegation of sexual abuse.  The man, on the other hand, claimed that the school cleared him of all wrongdoing.
Here's another story, perhaps worse than the first.  Allegedly, a female student named Sarah was studying with a male student in his room, when he invited her to sit on his bed.  A few hours later after regaining consciousness, she found herself with her jeans unzipped and her shirt up, remembering that the male groped her and pushed her hand down her own pants later on.  The student reported it to Dean Corbitt, who then went on to tell the student that "she was wholly innocent in the situation," and that "if you were telling the truth, God would have kept you conscious to bear witness."  In the end, Sarah was admonished by the college for her "bad judgment," and that she was "in part responsible for what happened" for being alone in a male student's room, a violation of the college's rules.  How far does the female gender get set back when a female Dean is blaming the victim, who is also a female?
Several other cases in the New Republic report by Kiera Feldman indicate a disturbing trend of apathy by Dean Corbitt and the college at-large.  This trend underscores the seriousness of the problem at the college, that their female students are offered no support, either by the college's laws or the people in charge.  Their institutional apathy makes women vulnerable to sexual predators on their campus, and they don't care.  There is no religion in the world that supports the violation and abuse of women, let's makes that crystal clear right now.  Assuming that there is credibility to these cases outlined against Patrick Henry College, this should be considered a black eye on the face of everything holy they claim to represent.  The worst part about this is the fact that this college is not required to alert the police of any crimes on their campus.  As one of only four colleges in the nation that receives absolutely no government assistance, they are not required to comply with several programs aimed toward holding schools accountable in situations like this.  Some of those programs include the Clery Act, Title IX, or the Campus Sexual Violence Elimination Act.  So in unique cases such as this one, the students have zero means of recourse within the college.
Clearly, there is something horribly wrong with this picture.  No woman deserves to be sexually assaulted; it does not matter one bit if that girl has a drink or wears revealing clothing.  There is a moral obligation of real men to protect their sisters in Christ if they are in a vulnerable situation.  There is a moral obligation for the college to ensure the safety of ALL students instead of cowardly hiding behind the empty ideologies that have enabled an abuse culture.  This story is a disgusting yet sadly realistic example of what can happen inside of the institution's walls when there are no means to hold them accountable.   
Sources:
Sexual Assault at God's Harvard: Patrick Henry College was supposed to be a safe place. For these young women, it wasn't.
Elite religious school dubbed 'God's Harvard' accused of suppressing sexual assault of female students and blaming attacks on the girls for wearing clothing that 'put ideas in men's heads'