Lawyers for Liberty University Sexual Assault Victims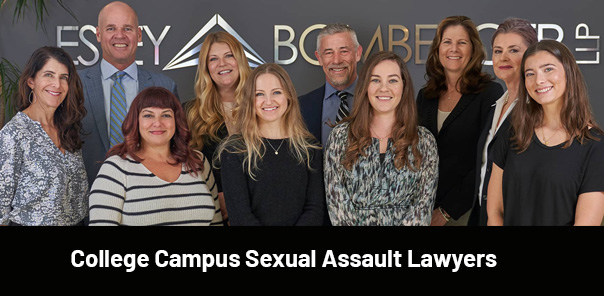 If you have been a victim of sexual assault on Liberty University campus, you are not alone. Lawsuits are currently being filed against Liberty University for failing to investigate claims of rape and sexual assault. Liberty University has failed to take actions or protective measure to protect students of the university. A specific recent lawsuit alleges that the university's actions violated the federal Title IX law prohibiting discrimination based on sex at schools that receive federal funding. The student has filed under the name Jane Doe to protect her privacy, as the law allows. If you or someone you love is (or was) a student at Liberty University and were a victim of sexual assault, please contact us today for a free, confidential and zero obligation consultation.
Sexual Assaults on College Campuses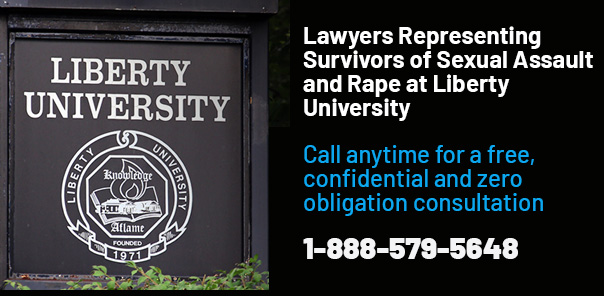 Student sexual assaults can happen both on or off campus. They occur at fraternity houses, house parties, bars, and anywhere college students are present. It includes touching inappropriately, molestation, and rape. While alcohol or drugs are often involved, that's not always the case. Combatting sexual assaults requires a serious approach by colleges, and certainly not one where they dismiss the claims of students, try to blame the victims, or fail to take sexual assault claims serious. College campuses need to respond appropriately and comply with Title IX obligations. For sexual abuse survivors, obtaining justice when administrative systems fail is an important part of healing.
Why choose us to handle your case?
We Have a 100% Success Rate with Sexual Assault Cases
Our law firm specializes in handling cases involving sexual assaults. We are very proud of the verdicts and settlements we have been able to get for our clients, along with providing help in the healing process. Our team includes award winning attorneys, certified victim advocates, therapists, psychologists, psychiatrists, forensic experts in sexual assault trauma and activists in protecting women.
About Liberty University and Campus Sexual Assaults
Liberty University is a private Christian college in Lynchburg, Virginia with over 93,000 students. There have been multiple incidents of sexual assault and rape reported over the years. Universities like Liberty have an obligation to protect their students. Failure to take reports of sexual assault and rape serious is unacceptable. According to RAINN, 23% of female undergraduate students have experienced rape or sexual assault. Sadly, the great majority of cases are never even reported. Our college campus sexual assault lawyers are ready to stand by your side and handle everything we can so you can focus on healing. We will file the lawsuit and seek maximum damages against schools that failed to properly investigate claims of campus sexual violence, or failed to protect victims. Our goal is not only to get justice and compensation for you, but also to ensure that colleges like Liberty change their ways to make sure this doesn't happen to other innocent victims.