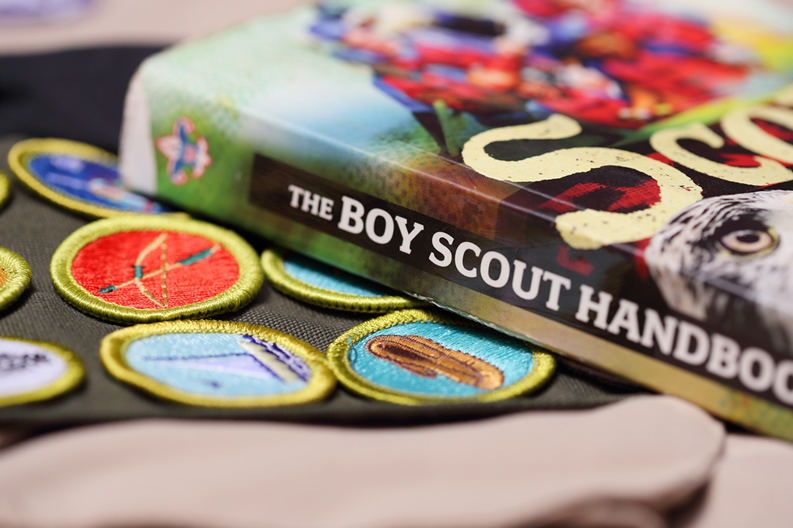 Were you or a loved one abused while in the Boy Scouts in California? If so, our law firm is here to help. Our attorneys have represented victims of sexual abuse for more than 20 years. The Boy Scouts of America should be held responsible for failing to protect the boys who were in their trust. Our California Boy Scouts sexual abuse lawyers are ready to fight for the justice you deserve.
We offer:
Free & 100% confidential consultations
If we take your case, you pay us nothing unless we win
Highly experienced and skilled attorneys with a record of getting very large settlements
Contact us anytime to get free advice and find out your legal options.
Boy Scout Sex Abuse Free Consultation
Boy Scouts of America and Sexual Abuse Cases
For decades now, the Boy Scouts of America have tried to cover up the thousands of cases of sexual abuse by scout leaders and volunteers. Based on investigations, over 8,000 Boy Scout leaders around the country, including hundreds of abusers in California alone, have been accused or convicted of sexually assaulting boy scouts for since the 1940s. The New York Times reported that the BSA kept a database of perpetrators who had assaulted young Boy Scouts called the  "perversion files." Those documents reveal that over 12,000 children have been sexually abused while participating in the Boy Scouts.
Sadly, this still goes on to this very day. The Boy Scouts create an environment for sexual offenders to groom a child over time into a sexual relationship. The BSA organization has a duty to protect boys and young men who are part of the Boy Scouts. They failed to do that and they must pay for their actions.
California AB 218 Allows Victim's of Boy Scout Abuse More Time to File  Case
On January 1, 2020, AB 218 took effect in California. This law provides victims of childhood sexual abuse with additional time to file a case against their abusers.  Prior to this new law, victims of abuse had until the age of 26 (or three years after they discovered the abuse) to file suit. This new California law now allows victims to file a lawsuit until the age of 40, or up to five years after they discover the psychological damage caused by the abuse. It is not uncommon for victims to repress these terrible memories of abuse.
How our Boy Scout Abuse Attorneys Can Help
Our attorneys are highly experienced when it comes to representing victims against large institutions like the The Boy Scouts of America. You need the best attorney you can find to handle your case. Our firm focuses on representing victims of child molestation and sexual abuse. We are prepared to win and fight on your behalf. Our attorneys have the highest per person settlements and verdicts for sex abuse victims of any law firm in the country. Our California Boy Scouts sexual abuse attorneys can help you no matter what part of California you are in, including:
Los Angeles
San Diego
San Jose
San Francisco
Fresno
Sacramento
Long Beach
Oakland
Bakersfield
Anaheim
Santa Ana
Riverside
Stockton
Irvine
Chula Vista
Fremont
San Bernardino
Modesto
Fontana
Santa Clarita
or anywhere else in California.
Let Our Attorneys Help Get the Compensation You Deserve
If you or a loved one have been sexually abused while participating in the Boy Scouts, feel free to reach out to us today. Our attorneys will:
Investigate the instances of your case
Investigate the cover-ups by the Boy Scouts
Offer to connect you with the best therapists we know
Negotiate with the attorneys for the Boy Scouts of America in order to maximize the settlement money that you deserve
We will advance all costs for filing a lawsuit. You do not have to pay anything out of your pocket unless we win your case.
Boy Scout Abusers in California
Below is a list from the "Perversion Files". The table below lists all known Boy Scout abusers who operated in California. If you were a victim of one of these men or were abused while in one of the units listed below, please contact us right away. Time is of the essence. The Boy Scouts of America has filed for bankruptcy but there is still time if you contact us right away so we can get started on your case.
Note: Even if the abusers name is not listed in this table, you may still have a case. These are only the names of abusers known to be listed in the Perversion Files database.
| | | | |
| --- | --- | --- | --- |
| Year | Name or ID | Unit City | Unit |
| 1987 | Hanigan, Kenneth L. | Modesto | Troop 77 |
| 1987 | Hanigan, Kenneth L. | Modesto | Pack 56 |
| 1987 | Hanigan, Kenneth L. | Modesto | Pack 5 |
| 1958 | 3 | Burlingame | Sea Scouts 369 |
| 1958 | 3 | San Francisco | Troop 131 |
| 1958 | 3 | Piedmont | Troop 5 |
| 1967 | Thomas, Raymond L. | Auburn | Troop 3 |
| 1967 | Thomas, Raymond L. | Roseville | Troop 14 |
| 1967 | Thomas, Raymond L. | Roseville | Explorer 11 |
| 1983 | Pugh, Henry | Modesto | Troop 39 |
| 1983 | Pugh, Henry | Modesto | Pack 39 |
| 1983 | Pugh, Henry | Modesto | Pack 139 |
| 1967 | Metzger, Arthur Robert | San Diego | Troop 15 |
| 1967 | Metzger, Arthur Robert | Miramar | Troop 244 |
| 1991 | 68 | Agoura Hills | Troop 127 |
| 1991 | 68 | Los Angeles | Troop 23 |
| 1991 | 68 | Las Colinas | Troop 721 |
| 1983 | Ardrey, Richard H. | Riverside | Troop 171 |
| 1991 | Atwood, John | Orange | Explorer 336 |
| 1991 | Atwood, John | Oxnard | Troop 210 |
| 1988 | Auleb, Robert Kenneth | Pacifica | 264 |
| 1987 | Barney, William | Union City | 273 |
| 1985 | Bartholomew, Edward Bruce | Oxnard | 254 |
| 1991 | Becker, Samuel J. | Canoga Park | Pack 3721 |
| 1990 | Beers, Chris J. | Riverside | Pack 7 |
| 1990 | Blackwell, Terry | Lathrop | Pack 493 |
| 1988 | 221 | San Jose | Explorer 776 |
| 1987 | Booth, Wayne Spowyer | Salinas | 45 |
| 1989 | Branscomb, James O. | Willits | Troop 70 |
| 1989 | Bryant, Charles | Fresno | Troop 268 |
| 1989 | Butler, George | San Jose | Troop 295 |
| 1988 | Buxton, James J. | Wonder Valley | Troop 341 |
| 1990 | Carpontier, Donald K. | Milpitas | District 8633 |
| 1990 | Carson-Hull, Gary A. | Los Altos | Troop 33 |
| 1973 | Cates, David E. | Sacramento | Troop 576 |
| 1987 | Clark, Nathan Albert | San Jose | Pack 278 |
| 1989 | Colbert, Joseph A. | Long Beach | Troop 9 |
| 1986 | Cope, William Burke | Dorris | Troop 70 |
| 1986 | Cox, Robert Edward | Livermore | Troop 999 |
| 1991 | Cusimano, Ross | West Covina | Troop 453 |
| 1988 | Day, Howard A. | Cerritos | Pack 3072 |
| 1988 | Day, Howard A. | Cerritos | Troop 72 |
| 1987 | Dillingham, Edward | Pacific Palisades | Troop 85 |
| 1973 | Dunlap, Alan Craig | Fresno | Pack 98 |
| 1973 | Dunlap, Alan Craig | Fresno | Troop 98 |
| 1978 | Dunn, Alan K. | Venice | Troop 326 |
| 1989 | Evans, Arthur C. | Idyllwild | Camp |
| 1989 | Evans, Arthur C. | Riverside | Pack 8601 |
| 1988 | Falk, Herbert Henry | Stockton | Troop 148 |
| 1988 | Field, Stephen D. | Fillmore | Troop 411 |
| 1988 | Field, Stephen D. | Santa Monica | Troop 11 |
| 1982 | Fields, Allen L. | Tustin | Troop |
| 1971 | Fisher, Walter Lee | San Francisco | Troop 121 |
| 1990 | Fisher, Gail D. | San Mateo | Troop 31 |
| 1976 | Furness, Jayne A. | Arroyo Grande | Troop 432 |
| 1984 | Garver, Allen James | Oxnard | Pack 3207 |
| 1984 | Garver, Allen James | Oxnard | Troop 239 |
| 1979 | Gates, Roger | Arcadia | Troop 125 |
| 1974 | Gomez, Emilio A. | San Luis Obispo | Troop 350 |
| 1986 | Graham, John | Barstow | Troop 60 |
| 1977 | Grossman, Alan H. | Santa Monica | Troop 22 |
| 1977 | Grossman, Alan H. | Santa Monica | Troop 222 |
| 1990 | Halferty, Robert E. | Davis | Troop 111 |
| 1986 | Hankin, Harvey S. | Napa | Troop 3 |
| 1991 | Harper, Kim Morgan | Los Angeles | Troop 45 |
| 1991 | Harper, Kim Morgan | Buena Park | Troop 471 |
| 1980 | Hartley, Craig D. | Lod Altos | 30 |
| 1980 | Hartley, Craig D. | Los Altos | 36 |
| 1988 | Henson, Jerry | Desert Hot Springs | Pack 59 |
| 1988 | Hernandez, Paul F. | Santa Ana | Pack 203 |
| 1988 | Hernandez, Paul F. | Santa Ana | Troop 28 |
| 1980 | Holdsworth, William | Twentynine Palms | Troop 82 |
| 1989 | 804 | Hemet | Troop 43 |
| 1987 | Hooper, George Richard | West Point | 348 |
| 1987 | Hooper, George Richard | West Point | Pack 348 |
| 1989 | Howes, Douglas | El Sobrante | Troop 146 |
| 1975 | Humphrey, Richard E. | Chula Vista | Troop 811 |
| 1985 | Idle, Donnie Allen | Norwalk | 571 |
| 1985 | Idle, Donnie Allen | Norwalk | 981 |
| 1989 | Immel, Kirk O. | | Troop 201 |
| 1972 | Jefferson, Donald | Santa Ana | Troop 123 |
| 1985 | Jones, Lawrence Stephen | Carmichael | Troop 386 |
| 1990 | Jones, Charles M. | Norwalk | 379 |
| 1986 | Jones, Hank A. | Sacramento | Pack 38 |
| 1984 | Jones, Samuel L. | Los Angeles | |
| 1988 | Kabeary, Steven Monroe | Berkeley | Troop 22 |
| 1991 | Kelleher, John L. | Monterey | Troop 178 |
| 1984 | Kelly, Max C.W. | San Diego | Troop |
| 1986 | Kennaday, Donald F. | La Crescenta | Pack 3305 |
| 1988 | Keyes, David E. | San Jose | Troop 400 |
| 1989 | King, Willis Dale | Santa Paula | Troop 309 |
| 1989 | Kinsler, Norbert M. | Ventura | Troop 119 |
| 1989 | Kinsler, Norbert M. | Ventura | Pack 8601 |
| 1984 | Knarich, Curtis H. | Travis AFB | Troop 150 |
| 1988 | Kredel, Robert E. | Irvine | Explorer 24 |
| 1989 | Kuper, Edward P. | Moreno Valley | Pack 100 |
| 1988 | Kyle, Donald S. | Venice | Troop 34 |
| 1987 | LaBadie, Al | Huntington Beach | Pack 226 |
| 1987 | LaBadie, Al | Huntington Beach | Troop 226 |
| 1985 | Lachica, Joel | Los Angeles | Troop 355 |
| 1988 | Lawrence, Charles Edward | Napa | Troop 2 |
| 1988 | Lawrence, Charles Edward | Napa | Troop 24 |
| 1973 | Leavitt, George William | Berkeley | Troop 20 |
| 1985 | Maddock, Terrance J. | Sacramento | Troop 226 |
| 1982 | Markinson, Craig | Daly City | Troop |
| 1990 | Martinelli, Roderick Patrick | San Rafael | |
| 1988 | Martinez, James A. | Hacienda Heights | Troop 726 |
| 1987 | Mathias, Craig | Saugus | Troop 585 |
| 1990 | McCormick, James | Baker | Explorer 265 |
| 1971 | McCrery, Charles | Sunnyvale | Troop 463 |
| 1975 | McKinney, Melvin E. | Norco | Troop 433 |
| 1975 | McKinney, Melvin E. | Norco | Troop 33 |
| 1988 | Meadows, Daniel | Stockton | Pack 3100 |
| 1975 | Meeks, Dan W. | Lodi | Troop 226 |
| 1986 | Meyer, Keith Dale | Long Beach | Troop 35 |
| 1986 | Meyer, Keith Dale | Long Beach | Troop 140 |
| 1986 | Miller, Ken | Pacific Palisades | Troop 400 |
| 1985 | Moeller, David William | Anderson | Troop 75 |
| 1975 | Money, Malcom F. | Tulare | Troop 202 |
| 1986 | Montoya, Daniel | Long Beach | Troop 121 |
| 1983 | Morrison, Kevin Keen | Long Beach | Troop 14 |
| 1983 | Morrison, Kevin Keen | Long Beach | Troop 61 |
| 1989 | Mumford, Jeffrey H. | Glendale | District 1 |
| 1987 | Nahodyl, James J. | Victorville | Troop 1058 |
| 1988 | Negrette, David Robert | Huntington Beach | Troop 274 |
| 1988 | Negrette, David Robert | Huntington Beach | Troop 348 |
| 1988 | Negrette, David Robert | Santa Ana | Troop 123 |
| 1988 | Nenno, Patrick William | Santa Monica | Pack 605 |
| 1990 | Ney, Robert Graham | | Troop 266 |
| 1988 | Nykamp, John Martin | | Camp |
| 1985 | Olson, John Norman | Sacramento | Troop 226 |
| 1971 | Pace, Norman James | Long Beach | Pack 153 |
| 1973 | Pease, David B. | Sacramento | Troop 255 |
| 1988 | Peat, David A. | Galt | Pack 3084 |
| 1988 | Peat, David A. | Galt | Troop 119 |
| 1977 | Phillips, David W. | Yorba Linda | Explorer 733 |
| 1990 | Pike, Thomas J. | Redlands | Pack 9 |
| 1973 | Pilkington, Gregory Alan | | Troop 215 |
| 1984 | Polinski, Albert A. | Salinas | Troop 232 |
| 1990 | Pugh, Ronald Kelly | Lathrop | Troop 4935 |
| 1990 | Pugh, Ronald Kelly | Lathrop | Pack 4935 |
| 1989 | Ratliff, Garth E. | Santa Barbara | Pack 3075 |
| 1988 | Reade, Gordon | Palo Alto | Explorer 152 |
| 1988 | Reed, David A. | Wonder Valley | Troop 1341 |
| 1990 | Rincon, Ed | Garden Grove | Troop 75 |
| 1986 | Robb, Charles William | Davis | Troop 193 |
| 1986 | Robb, Charles William | Davis | Pack 193 |
| 1988 | Roberts, William E. | Vacaville | Pack 180 |
| 1988 | Roberts, John F. | Marysville | Pack 3077 |
| 1987 | Rosen, Donald | Pasadena | Troop 672 |
| 1989 | Roseveare, Melvin F. | | Camp |
| 1988 | Schaeffer, Richard A. | San Diego | Pack 8653 |
| 1988 | Schauer, Donald J. | Petaluma | Sea Scouts 1 |
| 1991 | Schult, Dennis Walter | Chatsworth | Troop 535 |
| 1983 | Scott, Walter D. | El Toro | Troop 634 |
| 1988 | Scott, Rex | Lake Elsinore | Troop 36 |
| 1988 | Serra, Sergio | Salinas | Pack 3013 |
| 1989 | Shaffer, Richard W. | Indio | Pack 252 |
| 1986 | Slattery, Scott R. | Cerritos | 1030 |
| 1991 | 1608 | Delano | Pack 909 |
| 1987 | Smith, Robert | Redwood City | Troop 199 |
| 1986 | Smith, Paul Gilbert | Santa Rosa | Troop 125 |
| 1987 | Sowers, Thomas | San Jose | Pack 3214 |
| 1972 | Spalding, Carl P. | Vallejo | Troop 60 |
| 1972 | Spalding, Carl P. | Vallejo | Explorer 205 |
| 1984 | Spencer, Rex Harrison | Anaheim | Troop 1152 |
| 1984 | Spencer, Rex Harrison | Anaheim | Troop 100 |
| 1984 | Stahl, Mark E. | Jamestown | Troop 60 |
| 1990 | Stark, Rodney F. | San Diego | Troop 622 |
| 1990 | Stark, Rodney F. | Julian | Camp |
| 1984 | Steelmon, Kenneth | Westminster | Troop 216 |
| 1989 | Stenger, Richard C. | | Sea Scouts |
| 1988 | Stevens, Gary James | Hemet | Pack 310 |
| 1972 | Sullivan, Herbert Lewis | Santa Barbara | Explorer 4 |
| 1988 | Swasey, James Albert | Rio Vista | Pack 101 |
| 1988 | Swasey, James Albert | Rio Vista | Sea Scouts 129 |
| 1984 | Taff, James David | Downey | Troop 423 |
| 1989 | Taylor, Robert | Anaheim | Troop 581 |
| 1976 | Tercey, Judith A. | San Diego | Pack 279 |
| 1976 | Tercey, Franklin K. | San Diego | Pack 279 |
| 1989 | Thomas, James G. | San Anselmo | Pack 3037 |
| 1979 | Turley, Richard J. | | Camp |
| 1979 | Turley, Richard J. | Fountain Valley | Troop 514 |
| 1989 | Turner, Robert S. | Walnut Creek | Explorer 2811 |
| 1987 | Van Dyke, Larry | Gardena | Troop 203 |
| 1985 | Vaughn, Charles S. | | Troop 421 |
| 1989 | Von Hovatter, Kurt E. | Orange | Pack 336 |
| 1974 | Walker, Charles | La Crescenta | District 3 |
| 1978 | Webb, Norman R. | | Troop 147 |
| 1976 | Weeks, Raymond L. | San Diego | Troop 295 |
| 1972 | Wentworth, Ronald S. | Palo Alto | Sea Scouts 146 |
| 1988 | West, John Henry | Bellflower | Pack |
| 1988 | West, Annabel | Bellflower | Pack |
| 1985 | Wheeler, Daniel | Orange | Troop 5 |
| 1985 | Wheeler, Daniel | Orange | Troop 151 |
| 1990 | Whitacre, Alfred Carl | Berkeley | Troop 22 |
| 1985 | Williams, Richard Hugh | Ukiah | Troop 75 |
| 1991 | Wolfersteig, H. Richard | Santa Maria | Pack 77 |
| 1989 | Wong, Robert | San Mateo | Troop 44 |
| 1991 | Wood, Thomas R. | San Diego | Troop 59 |
| 1982 | Wood, Richard Edward | Van Nuys | Troop 18 |
| 1990 | Wright, Donald L. | | Troop 768 |
| 1990 | Wright, Donald L. | El Toro | Troop 628 |
| 1969 | Schlieper, Ronald D. | Concord | Troop 495 |
| 1969 | Schlieper, Ronald D. | Concord | Troop 465 |
| 1968 | Smith, Bruce C. | Alta Loma | Troop 644 |
| 1968 | Smith, Bruce C. | Ontario | Troop 325 |
| 1961 | Smith, Edward Troy | Sunnyvale | Troop 483 |
| 1961 | Smith, Edward Troy | San Jose | Troop 233 |
| 1961 | Smith, Carl D. | Lancaster | Troop 586 |
| 1961 | Smith, Carl D. | Lancaster | Troop 186 |
| 1966 | Green, William L. | Walnut Creek | Pack 89 |
| 1959 | 1997 | San Luis Obispo | Explorer 36 |
| 1959 | 1997 | Santa Maria | Troop 83 |
| 1967 | Chrisman, Thomas Lorenz | Santa Monica | Troop 107 |
| 1967 | Chrisman, Thomas Lorenz | Santa Monica | Troop 67 |
| 1967 | Chrisman, Thomas Lorenz | Beverly Hills | Troop |
| 1967 | Chrisman, Thomas Lorenz | Westwood | Troop 65 |
| 1959 | 2018 | San Bernardino | Pack 30 |
| 1959 | 2018 | San Bernardino | Explorer 26 |
| 1991 | 2019 | Carmel | Explorer 531 |
| 1991 | 2019 | Salinas | District 25 |
| 1953 | 2034 | National City | Troop 32 |
| 1957 | 2039 | Norwalk | Pack 889c |
| 1991 | 2041 | Long Beach | Pack 5509 |
| 1991 | 2057 | Cypress | Troop 1616 |
| 1991 | 2070 | San Diego | Troop 937 |
| 1966 | Pyhala, Verner | San Diego | Pack 909 |
| 1970 | Adams, William Dale | Chula Vista | Troop 897 |
| 1963 | Barkley, Owen Herbert | San Diego | Troop 877 |
| 1969 | Barrett, Robert Loius | Coronado | Troop 801 |
| 1960 | Peterson, Victor James | Encinitas | Sea Scouts 776 |
| 1951 | 2095 | Simi Valley | Troop 690 |
| 1969 | O'Bryon, Jon Clifford | San Jose | Troop 652 |
| 1967 | Houck, Joel Elisla | Compton | Troop 633 |
| 1991 | 2110 | Upland | Troop 614 |
| 1970 | Ungles, Warren K. | Santa Susana | Troop 606 |
| 1966 | Watson, Thomas Burton | Los Gatos | Troop 501 |
| 1969 | Huntsinger, Richard Paul | Saratoga | Troop 500 |
| 1968 | Gibson, W. Gideon | Armona | Troop 495 |
| 1987 | Coffee, Tommie E. | Oakland | Troop 452 |
| 1963 | Rogers, Paul Denton | Avila Beach | Troop 411 |
| 1968 | Brady, John L. | Vandenberg AFB | Troop 392 |
| 1964 | Dessert, William P. | El Cajon | Troop 375 |
| 1967 | Newbery, William H. | Sierra Madre | Troop 372 |
| 1969 | Bryan, Charles Fl | Citrus Heights | Troop 372 |
| 1965 | Drake, Donald Clarence | Garden Grove | Troop 371 |
| 1969 | Blankenship, Wyman C. | Palmdale | Troop 335 |
| 1968 | McClure, John Allen | San Diego | Troop 278 |
| 1991 | 2250 | San Diego | Troop 260 |
| 1962 | Newville, Charles | San Jose | Pack 251 |
| 1968 | Cowling, Billie Richard | Rio Linda | Pack 233 |
| 1966 | Layman, Terrence Daniel | West Los Angeles | Troop 218 |
| 1961 | Harding, Robert L. | Long Beach | Troop 212 |
| 1966 | Dohm, Charles Bert | Oakland | Troop 201 |
| 1991 | 2305 | Arcadia | Troop 174 |
| 1960 | Ulvilden, John Rainhardt | Garden Grove | Troop 167 |
| 1962 | Hurt, Richard Arlie | Santa Ana | Troop 157 |
| 1966 | Cormier, Leo Adrien | Orange | Troop 155 |
| 1967 | Enriquez, Nelson | South Lake Tahoe | Troop 143 |
| 1966 | Jones, Harold Arnold | Richmond | Pack 132 |
| 1969 | Verloop, Mark | Santa Rosa | Troop 123 |
| 1969 | Brown, Stephen I. | Van Nuys | Troop 105 |
| 1966 | Busher, Gary Edison | Riverside | Troop 99 |
| 1965 | Igling, Harry Cecil | Napa | Troop 96 |
| 1965 | Montiel, Valente R. | Santa Ana | Pack 71 |
| 1965 | Gray, Eugene W. | Los Angeles | Troop 70 |
| 1991 | 2450 | Fresno | Troop 57 |
| 1959 | 2453 | Alameda | Sea Scouts 56 |
| 1962 | Doner, Paul A. | Carpenteria | Troop 55 |
| 1961 | O'Neal, Carlisle J. | Atascadero | Pack 53 |
| 1969 | Elton, William Francis | Philo | Troop 51 |
| 1960 | Terflinger, Gerald E. | Long Beach | Troop 40 |
| 1967 | Graves, Gary Lester | Oroville | Troop 33 |
| 1957 | 2525 | San Francisco | Sea Scouts 20 |
| 1958 | 2528 | Burbank | Pack 19 |
| 1968 | Knutson, Kenneth N. | Santa Barbara | Pack 14 |
| 1963 | Boyd, John C. | Riverside | Troop 13 |
| 1963 | Marshall, Gregory | Tujunga | Troop 12 |
| 1961 | 2556 | Santa Barbara | Troop 11 |
| 1991 | 2565 | Yucaipa | Troop 8 |
| 1967 | Miller, David Alden | Chico | Troop 6 |
| 1963 | Pfanstiehl, Alfred | San Diego | Sea Scouts 511 |
| 1998 | 2687 | Fontana | Troop 525 |
| 1998 | 2689 | Upland | Troop 614 |
| 2004 | 2692 | Suison City | Pack 41 |
| 2004 | 2692 | Suison City | Explorer 1 |
| 2004 | 2692 | Suison City | District 8139 |
| 1993 | 2753 | West Covina | Troop 461 |
| 1995 | 2755 | South Pasaden | Explorer 2516 |
| 1997 | 2756 | El Monte | Troop 529 |
| 2000 | 2757 | Monrovia | Troop 147 |
| 1998 | 2799 | Palo Alto | 31 |
| 2003 | 2801 | Camarillo | Troop 225 |
| 1992 | 2875 | Santa Rosa | Pack 138 |
| 1992 | 2876 | Ukiah | District 3 |
| 1993 | 2877 | Vista | Troop 711 |
| 1996 | 2984 | Fresno | Pack 76 |
| 2002 | 2985 | Encinitas | Troop 776 |
| 2002 | 2986 | El Cajon | Troop 303 |
| 2002 | 2986 | El Cajon | Troop 330 |
| 2002 | 2986 | El Cajon | Troop 145 |
| 2002 | 2986 | El Cajon | Troop 323 |
| 2002 | 2987 | San Diego | Pack 278 |
| 2004 | 2989 | Imperial | Explorer 4327 |
| 2004 | 2990 | La Mesa | Troop 959 |
| 1994 | 2994 | Chowchilla | Troop 121 |
| 1992 | 2996 | Petaluma | Troop 2 |
| 1995 | 2997 | Crescent City | Troop 77 |
| 1995 | 2999 | Santa Rosa | Troop 132 |
| 1996 | 3002 | Ft. Bragg | Pack 85 |
| 2004 | 3027 | Los Angeles | Troop 522 |
| 1999 | 3029 | Lodi | Troop 291 |
| 2000 | 3030 | Atwater | Pack 29 |
| 2002 | 3031 | Ceres | Pack 132 |
| 2002 | 3032 | Stockton | Pack 130 |
| 2004 | 3034 | Manteca | Troop 438 |
| 1993 | 3044 | Santa Cruz | Troop 616 |
| 1996 | 3058 | Pleasanton | Pack 913 |
| 1992 | 3075 | Oroville | Troop 29 |
| 1992 | 3076 | Sacramento | Pack 58 |
| 1992 | 3077 | Somerset | Pack 171 |
| 1992 | 3078 | Red Bluff | Explorer 120 |
| 1992 | 3080 | Chico | Troop 423 |
| 1994 | 3081 | Fair Oaks | Pack 217 |
| 1995 | 3082 | Winters | Pack 600 |
| 1998 | 3092 | Petaluma | Pack 5001 |
| 1999 | 3093 | Ferndale | Troop 8 |
| 2002 | 3115 | Mesa | Troop 39 |
| 1992 | 3186 | San Diego | Pack 959 |
| 1993 | 3187 | Poway | Troop 606 |
| 1993 | 3188 | Poway | Troop 606 |
| 1992 | 3471 | Wasco | Troop 950 |
| 1996 | 3510 | Clearlake | Explorer 7244 |
| 1996 | 3511 | Canyon | Pack 178 |
| 1997 | 3512 | Vallejo | Pack 7167 |
| 1993 | 3534 | Hayward | Troop 5816 |
| 1993 | 3534 | Hayward | Pack 5816 |
| 1993 | 3535 | Livermore | Troop 919 |
| 1992 | 3815 | Long Beach | Pack 5538 |
| 1992 | 3832 | Irvine | Troop 691 |
| 1992 | 3833 | Lake Forest | Troop 628 |
| 1993 | 3834 | Orange | Troop 142 |
| 1996 | 3837 | Huntington Beach | Troop 1226 |
| 1996 | 3838 | Brea | Pack 589 |
| 1996 | 3839 | Fullerton | Troop 8610 |
| 2002 | 3840 | La Mirada | Pack 329 |
| 2002 | 3841 | Orange | Pack 545 |
| 2003 | 3844 | Orange | Troop 531 |
| 1994 | 3848 | Fountain Valley | Pack 508 |
| 1994 | 3849 | Silverado Canyon | Explorer 9613 |
| 1994 | 3850 | Huntington Beach | Pack 1226 |
| 1995 | 3852 | Santa Ana | Pack 39 |
| 1995 | 3852 | Santa Ana | Troop 118 |
| 1995 | 3852 | Santa Ana | Pack 118 |
| 1999 | 3853 | Fullerton | Pack 4248 |
| 1999 | 3853 | Fullerton | Troop 232 |
| 1999 | 3853 | Fullerton | District 8610 |
| 1993 | 3864 | Eagle Rock | Troop 101 |
| 1992 | 3893 | Apple Valley | Troop 557 |
| 2003 | 3936 | Alameda | Troop 2 |
| 2003 | 3936 | Alameda | Troop 11 |
| 2003 | 3937 | Alameda | Troop 101 |
| 1992 | 3961 | Indio | Troop 50 |
| 1992 | 3962 | Yucaipa | Troop 58 |
| 1993 | 3963 | Riverside | Explorer 714 |
| 1993 | 3964 | San Bernardino | Pack 611 |
| 1993 | 3965 | Moreno Valley | Explorer 9100 |
| 1994 | 3966 | Barstow | Troop 62 |
| 1994 | 3966 | Barstow | Pack 68 |
| 1993 | 4117 | Pomona | Explorer 97 |
| 1995 | 4124 | Long Beach | Troop 67 |
| 1995 | 4180 | Bishop | Troop 88 |
| 2003 | 4193 | Rio Linda | Troop 100 |
| 2003 | 4193 | McClellan | Troop 22 |
| 1994 | 4260 | Stockton | Pack 65 |
| 1997 | 4330 | Saugus | Troop 2 |
| 1994 | 4332 | Encino | Pack 431 |
| 1996 | 4390 | Mill Valley | Troop 1 |
| 1996 | 4390 | Mill Valley | Explorer 22 |
| 1995 | 4453 | Cypress | Pack 1506 |
| 2002 | 4458 | Long Beach | Troop 181 |
| 1996 | 4490 | Glendale | Troop 199 |
| 1998 | 4491 | Santa Clara | Pack 419 |
| 2004 | 4506 | Danville | Troop 36 |
| 1992 | 4529 | Yreka | Troop 700 |
| 1992 | 4529 | Yreka | Explorer 2700 |
| 1995 | 4536 | El Centro | Troop 70 |
| 1992 | 4546 | Los Angeles | Troop 60 |
| 1996 | 4547 | Hollywood | Troop 71 |
| 1997 | 4548 | Norwalk | Troop 979 |
| 1997 | 4549 | Los Angeles | Explorer 43 |
| 1992 | 4553 | Torrance | Troop 906 |
| 1993 | 4554 | Bellflower | Troop 429 |
| 1994 | 4555 | Redondo Beach | Troop 1064 |
| 1994 | 4556 | Redondo Beach | Troop 655 |
| 1994 | 4562 | San Marcos | Troop 668 |
| 2000 | 4563 | Escondido | Explorer 93 |
| 2000 | 4563 | Santa Ysabel | Explorer 2402 |
| 2000 | 4564 | Santa Ysabel | Explorer 2402 |
| 1992 | 4616 | Gilroy | Pack 711 |
| 1992 | 4619 | San Jose | Troop 535 |
| 1993 | 4620 | San Jose | Troop 263 |
| 1993 | 4621 | San Jose | Troop 373 |
| 1993 | 4622 | San Jose | Pack 342 |
| 1994 | 4624 | Los Gatos | Troop 501 |
| 1994 | 4624 | San Jose | Pack 8603 |
| 1994 | 4624 | Los Gatos | Troop 502 |
| 1995 | 4625 | San Jose | District 8603 |
| 1995 | 4626 | Santa Clara | Troop 14 |
| 1996 | 4627 | Downieville | Troop 747 |
| 2000 | 4628 | Elk Grove | Troop 297 |
| 2002 | 4629 | Meadow Vista | Pack 6 |
| 2002 | 4641 | Fremont | Troop 199 |
| 2004 | 4642 | San Bernardino | Troop 128 |
| 1993 | 4645 | Tahoe | Pack 264 |
| 1993 | 4647 | San Jacinto | Troop 346 |
| 1995 | 4648 | Idyllwild | Pack 96 |
| 2002 | 4650 | Victorville | Troop 313 |
| 2004 | 4651 | Big Bear | Troop 88 |
| 1994 | 4806 | Moorpark | Troop 610 |
| 1997 | 4807 | Newbury Park | Troop 730 |
| 1992 | 4828 | Needles | Troop 58 |
| 1993 | 4855 | San Rafael | Troop 71 |
| 1993 | 4855 | San Rafael | Troop 76 |
| 1993 | 4855 | San Rafael | Explorer 335 |
| 1998 | 4890 | Long Beach | Pack 27 |
| 1998 | 4890 | Long Beach | Troop 27 |
| 1995 | 5019 | Columbia | Troop 107 |
| 1997 | 5094 | Madera | Explorer 362 |
| 2002 | 5132 | Azusa | Pack 818 |
| 1960 | Hansen, Jene Albert | San Lorenzo | Troop 625 |
| 1960 | Hansen, Jene Albert | San Lorenzo | Troop 602 |